TRAVEL & TOURISM
LOTUS8 A'PART HOTELS - Kochi Airport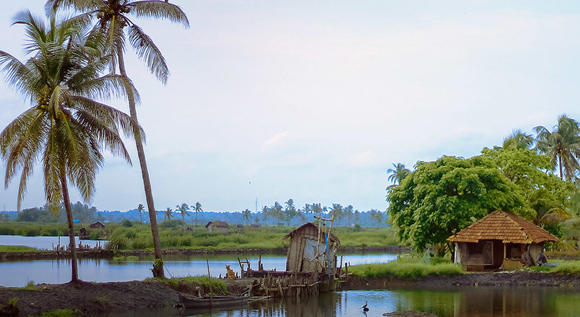 Savour the best of God's Own Country
The National Geographic Society chose Kerala as one among its 50 must-see global destinations not just because of the verdant paddy fields and flourishing orchards, not just because of the endless expanses of natural lakes and green grasslands, not just because of the snow-white beaches and coconut-fringed backwaters, but because of the presence of the Western Ghats, one of the most bio-diverse areas in the world that can thrill the lovers of nature. The entire eastern part of Kerala, which lies like a long strip of land along the south-western tip of the Indian subcontinent, is covered by the Western Ghats with misty mountains, wooded valleys, rocky crags, cascading waterfalls, gushing streams and tropical rain forests that are home to exotic and endemic flora and fauna.
Sandwiched between the blue expanses of the Arabian Sea and the lofty and misty Western Ghats lies Kerala, God's Own Country, the most cosmopolitan, the most literate and the most densely populated State of India. It has the internationally recognised honour of being one of the highest in the world in Physical Quality of Life Index (PQLI) and life expectancy. It is also one of the regions with the lowest infant mortality in the world.
The people of Kerala easily mingle with people of all religious beliefs, racial variations, political leanings and social strata. In personal cleanliness and civility towards strangers the people of Kerala have always won the appreciation of visitors from other parts of India and from abroad.