COCHIN INTERNATIONAL AIRPORT
LOTUS8 A'PART HOTELS - Kochi Airport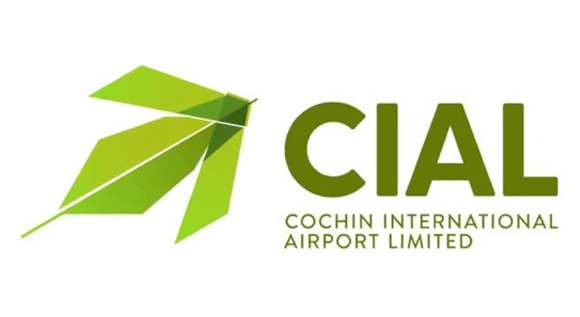 Business Hub of Commercial Cochin
The city of Cochin (now Kochi) is the commercial capital of Kerala and Cochin International Airport is the first international airport in India to be constructed and maintained under non-governmental management. It is close to the Cochin sea port, the main rail line traversing the whole subcontinent and the three national highways passing through Kerala. It is located at Nedumbassery, about 30 km northeast of Kochi.
The airport is suitable for wide-bodied large aircrafts and has been planned on a modular basis to enable future extensions/ renovations, with enough space for future infrastructural developments.
During 2013-2014 the Airport handled 5.39 million passengers registering a 10.01% growth. Of these, international passengers were 3.271 million and domestic passengers were 2.119 million. During the same period, the aircraft movement increased 13.32% to 47,072. It is the busiest and largest airport in Kerala and the fourth busiest airport in India.
The airport is a primary base for Air India Express operations and is a focus city for Air India, Indigo, Jet Airways and Spice Jet. The international flights are operated by Air Arabia (to Sharjah), Air Asia (to Kuala Lumpur), Air India ( to Jeddah, Sharjah), Air India Express (to Abu Dhabi, Bahrain, Doha, Dubai, Muscat, Salalah, Sharjah), Emirates (to Dubai) , Ethihad Airways (to Abu Dhabi), Fly Dubai (to Dubai), Gulf Air (Bahrain), Indigo (Dubai), Jet Airways (to Abu Dhabi, Dammam, Doh, Kuwait, Muscat, Sharjah), Kuwait Airways (to Kuwait), Malaysia Airlines (to Kuala Lumpur), Malindo Air (to Kuala Lumpur), Oman Airways (to Muscat), Qatar Airways (to Doha),
Saudi Arabian Airlines (to Dammam, Jeddah, Riyadh), Silk Air (to Singapore), Spice Jet( to Dubai, Male), Sri Lankan Airlines (to Colombo) and Tiger Airways (to Singapore). Emirates, Etihad, Qatar and Saudia also operate their international cargo services. Some of these, together with Go Air, operate internal services in India .
Accommodation has been made for 1800 people each at any time at the Arrival and Departure Halls of the International Terminal. 42 CUTE enabled check-in counters, including 10 premium check-in counters, operate in the Departure Hall. It is the fifth airport in India to install advanced in-line baggage screening systems, replacing conventional x-ray based manual screening. There are 36 passport control counters, 12 security gates and 12 customs counters. With four premium lounges for first class and business class passengers, 10 gates and 5 jet ways, 24 passport control counters and 4 baggage carousels, the international tourist has very little to worry at Nedumbassery.